Meet the Team
---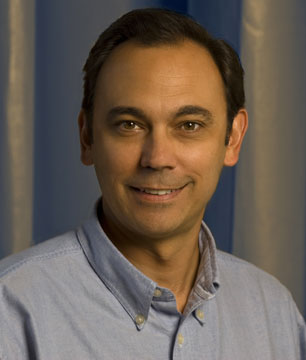 Rev. Dr. Don Nations
Don is the founder of DNA Coaching. Supported by specialists in education, research, statistics and analysis, he coordinates the ministry of DNA Coaching and serves as its Lead Coach.
After 17 years of local church ministry, during which he planted a church and led successful transformation efforts in several churches, he transitioned to serving as a full-time coach and consultant in January, 2006. He is a graduate of Florida Southern College (B.S.), Asbury Theological Seminary (M. Div.), Western New Mexico University (M.A.), and Columbia Theological Seminary (D. Min.). Don has extensive training in church consulting, church planting, assessment, psychology, and coaching leaders. He has led seminars and workshops on small group leadership, financial planning, advertising and marketing, reaching pre-Christian people, starting new worship services, and many other subjects.
Don is the author of Practical Pragmatic Church Growth, a book designed to help leaders bring added life and vitality to their church. He is also the author of The Church Transformation Survey, a tool for assessing the health and vitality of local congregations, and The Church Transformation Survey Workbook, a workbook designed to help congregations improve their effectiveness in ministry. Don has published devotional material in The Upper Room and on the Internet. His other publications range from articles on ministry with and to those infected/affected with HIV/AIDS to culture change and ethics. He has held numerous leadership positions in the Florida Conference of the United Methodist Church.
Don has completed Consultant I and II training with Bill Easum and the Vision Discernment and Congregational Mission Assessment training (level I and II) with Tom Bandy. Don has served as a focus coach at Church Multiplication Training Center's (CMTC) Church Planter's Boot Camp and has completed the National Coaching Certification process with Inquest Christian Ministries. He is a certified coach for the Natural Church Development system of approaching church transformation. He has worked with Jim Griffith in the area of church planting. He also is a Certified Human Behavior Consultant through Personality Insights.
Don is married to Susan and they have four sons and a daughter. Susan is an elementary literacy coach, author, speaker and national consultant in the field of early childhood literacy and reading instruction. She was also named "Teacher of the Year" for her school system in 2004.
Don is available to consult with churches, coach pastors, assess ministry candidates, lead workshops, conduct self-understanding and team-building events and work with judicatories, districts, associations and denominations. He is also available to coach business leaders, conduct sales training and consult with businesses on operations and development.

Resume for Don Nations
---
Rev. Dr. Rick Nations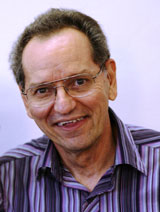 Rick is a certified Transitional Pastor. He has served as Transitional Senior Pastor in churches (in different denominations) facing pressing challenges in transitioning from a traditional, inward focused church to a more outward focusing church seeking to meet the unique needs of entirely different demographic areas.
Rick has consulted with staff and members of churches in different denominations, as well as with school systems, in one or more of the following areas; effective leadership and administration, program/staff training and evaluation, spiritual gifts discernment and utilization, fiscal planning and responsibility, data review and analyses, and crisis management. He has worked ex-tensively in the area of Discipleship and the training/ nurturing/coaching of Search Teams. Rick is a trained Coach (by Bob Logan, CoachNet.org), an Associate with DNA Coaching, a Natural Church Development Coach (Florida United Methodist Conference), and the Founder of Christian Professional Services (established 1984 to provide evaluation, management, pro-fessional development, and leadership consulting services in a variety of educational and other non-profit settings).
He has been the Field Supervisor (and Adjunct) for the Doctor of Ministry program at Southeastern Baptist Theological Seminary. Credentialed to the Graduate Faculty at the University of South Florida (Tampa, FL) he taught graduate courses for more than 20 years in measurement, assessment, evaluation, and research methods. He also has taught doctoral students for the last 10 years at Argosy University (Sarasota Campus) in the areas of Comprehensive Planning & Implementation, Program Evaluation Methods, and in Qualitative Research and Evaluation. He continues to serve on multiple doctoral committees, including as Chair. And, he has served the School Board of Sarasota County (FL) as a Mentor to new Administrators.
Rick's educational background includes A.A., B.S., M.S., and Ph.D. degrees as well as additional education in various fields including work at New Orleans Baptist Theological Seminary. He has been ordained for 16 years.
Rick is married to Betty, who collaborates with him and provides various kinds of support in the ministry and secular work previously mentioned. Their 46+ year marriage has produced two sons who have gone on to marry and provide Rick and Betty with the world's 9 best grandchildren!
Rick is available to consult with, mentor and/or coach pastors, church staff, church member teams, and groups of churches (e.g., districts, associations, presbyteries, conferences, conventions) seeking assistance with issues related to servant leadership, administration, management, assessment/evaluation of programs/staff, and resolution of conflict/crisis, as well as lead workshops/seminars in a variety of areas (e.g., transi-tioning a church, conflict/crisis resolution, team building, branding, calling pastoral staff, comprehensive planning).
---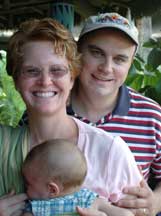 Mr. David Nations

David Nations provides statistical analysis and support for DNA Coaching. Since receiving his Bachelor's Degree in Industrial and Systems Engineering and his Master's in Statistics (both from the University of Florida), he has lived and worked in Florida, North Carolina, and Arizona. David has held a variety of jobs in Quality Management, Engineering, and Process Improvement for battery, automotive, aerospace, and defense companies. He is currently employed as a Senior Industrial Engineer in Melbourne, FL.

David and his wife Heather reside in Orlando, FL, with their four children, Rachel, Joshua, Hannah, and Michael.
---
Mr. David Stewart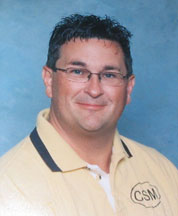 David Stewart has served as a Student Ministry Director since June 15, 1985. He is originally from Canton, Mississippi. (The filming location for A Time To Kill, My Dog Skip and Oh Brother Where Art Thou.)
David received his bachelor's degree from Mississippi State University. He has successfully completed the United Methodist Youth Ministry Certification program (attending graduate classes at Emory University's Candler School of Theology, Garrett Evangelical Seminary at Northwestern University and United Seminary of Ohio)
David has served the United Methodist Church on several levels (including being the adult representative for the Southeastern United States on The United Methodist National Youth Ministry Organization).
He designed worship services for 5,000 students at Youth 95 and for 10,000 students at Youth 99. David has had several articles printed in youth ministry publications and has helped develop worship and study materials for The United Methodist Publishing House. His latest book series (COMBOS: For Youth Groups) provides six month-long themes with the works for youth groups.
David created the Crosswalk Student Ministry model. The website CrosswalkStudentMinistry.com will soon allow other youth groups to develop their own version of CSM.
---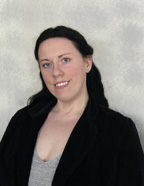 Ms. Laurie 'Lou' McDonald
Lou is a digital media specialist and provides technical, graphic media and internet development expertise for DNA coaching. She has over 20 years experience in programing and has worked in internet development for 16 years. She is fluent in a number of programing languages including Perl, Java and PHP.
She is an award winning graphic artist and website designer whose work in PhotoShop and CGI animation has appeared in periodicals as well as independent film. She has an associates degree in English from State College of Florida, leaving in 1994 to pursue internet development and research full time. She has a background in youth and children's ministry and has received evangelism training from a number of organizations including Youth for Christ, Campus Crusade for Christ and the Billy Graham Evangelical Association.
Lou's diverse background has been integral in her work in Internet Ministry through her digital media website, Lousworld.com. She has published a number of articles on the topic of technology as an evangelism tool, working to help churches develop relevant outreach to the technology generation.
---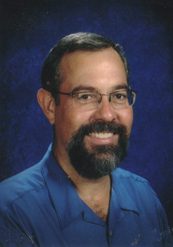 Mr. Jonathan Smith
Jonathan Smith brings perspective from a variety of ministry experiences. Most recently he has been a Bible teacher in a Christian high school. He served as an associate pastor for five years in a transforming mid-size congregation, starting and leading a small group ministry, training hospitality volunteers, working with Christian education, and functioning in administrative roles, participating in a fundraising and building campaign, and restructuring the congregation. He was a pastor of a small town congregation and student pastor in two rural congregations. He has been a hospital and hospice chaplain. He taught high school in Jamaica and in a parochial school in Indiana. He and his wife served a house parents in a children's home. They were volunteers on staff at a church camp, and Jonathan has been a volunteer in KAIROS prison ministry.

Jonathan has a BS from Asbury College and an MDiv from Asbury Theological Seminary. He has been trained for Worshipful Work (integrating decision making back into a worship/discernment model), and as a result, assisted those facilitating the delegate sessions merging two denominations. He has training in Natural Church Development, and used the tools for assessment and planning. Jonathan has received training for mediation and for church planting. He has attended numerous conferences for leadership, small groups, children's ministry, preaching, and leading a church through change at venues such as Willow Creek and Saddleback.

Jonathan is married, and with Cindi, has two sons. Cindi is a social worker, who works as a counselor and case manager. Andrew is a recent college graduate, and Luke is in high school. The family presently makes residence in North Port, FL, and in the past have enjoyed rural, small town, and urban settings in Kentucky, Indiana, Pennsylvania, Arkansas, and Kansas.

Jonathan has special interest in church planting and developing small groups in existing congregations to promote healthy growth.
---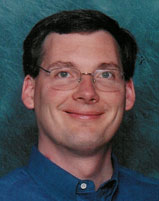 Dr. Dan White
Dr. Dan White has been a missionary working with Hispanics for 15 years in Paraguay, Peru, Washington DC and North Carolina. He has successfully founded two congregations, a seminary for the Methodist Bishop of Peru and was a key part of the design team to found a seminary for Hispanic pastors in the United States. His consulting work has connected him with over 20 Hispanic congregations and the founding of an underground seminary in Cuba. A certified coach, he also holds a Master of Divinity degree from Duke University and a Doctor of Ministry degree from Fuller Seminary in Leadership Development Across Cultural Boundaries.